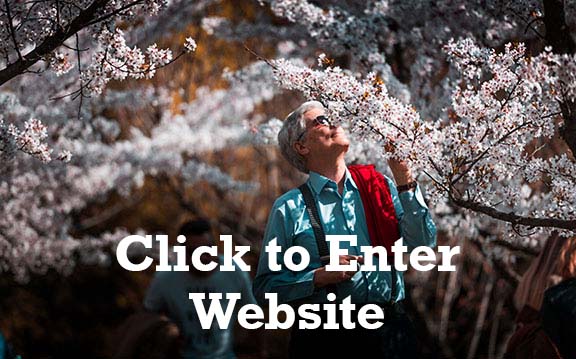 Forest Bathing is a Japanese practice that awakens the senses to reconnect with the natural world and ourselves within it. The idea is simple: when a person visits a natural area and walks or sits with presence, there are calming, rejuvenating and restorative benefits. Forest bathing approaches such as Shinrin-yoku have roots in many cultures throughout history. 

John Muir wrote, "Thousands of tired, nerve-shaken, over-civilized people are beginning to find out that going to the mountains is going home. Wilderness is a necessity." 

Practices include tuning into the senses, tuning into the body through the gentle movement practice of Qi Gong, and interaction with nature through art and journaling. Through these practices and others, Forest Bathing awakens us to the calm and alert essence within. 

Forest bathing is appropriate for all fitness levels and we welcome all participants regardless of outside experience. We can make accommodations when needed. 

What to expect: During this forest bathing immersion, you will be guided on a leisurely walk on gentle paths under the forest canopy with guided activities to help you open your senses, hone your intuition and experience nature as you never have before. We draw upon mindfulness meditation practices and techniques of deep nature connection.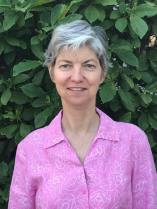 Meet your guides: 

Jordan Dye, MSW is a certified social worker and yoga instructor who co-leads mindfulness and healthy relationship programs. Her exploration of nature began in the US and extends to Peru, Ecuador and Southern Africa. The exploration of the inner landscape through meditation and the outer landscape of nature intersect beautifully for her in Forest Bathing. Jordan feels most alive when holding space for others' personal and spiritual growth. Questions? Feel free to drop Jordan a note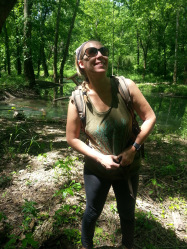 Jennifer Owens, LCSW is a certified ecotherapist and nature connection guide. Jennifer is also a Co-Founder and Wellness Director of Bridge Counseling, an Integrative mental health and wellness center. Jennifer provides nature based therapy and organizes mind/body workshops and retreats to support overall wellness. Jennifer has experience leading outdoor backpacking, kayaking and hiking groups and loves to witness a women's first time starting a fire or sleeping under the stars. Jennifer is passionate about connecting women to their wild nature and to their authentic selves rooted to the earth. She loves climbing trees, camping under the stars and traveling the world in search of high mountain peaks and communion with her "other than human" family. Questions? Feel free to drop Jennifer a note
The next program is in the planning stage... Drop one of the guides a note about your interest and to learn the details.