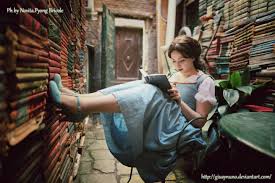 Table of Contents
• Psychedelics: Mystical Experience and Transformation
• Integral, Somatic & Mindfulness-Based Psychotherapy
• John's recent Great Reads and Interesting Videos
• Racism, Social Justice, Inequality & International Aid
• Mindfulness in Intimate Relationships
• Integral-Informed Addiction Recovery
• Mindfulness Based Stress Reduction and Mindful Movement
• Contemplative Psychology & Christian Mysticism
Psychedelics: Mystical Experience and Transformation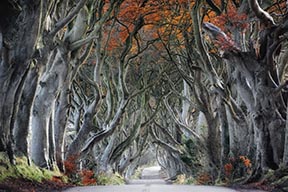 Preparing for a Psychedelic Experience - Resources and Suggestions
A Model for Psychedelic-Assisted Re-Parenting by John Shealy, PhD
• Psychedelic Healing: the Promise of Entheogens for Psychotherapy and Spiritual Development by Neal M Goldsmith
Good Chemistry: The Science of Connection, from Soul to Psychedelics by Julie Holland, MD
July 2019 Tim Ferriss Podcast
on a variety of issues including psilocybin,clinical studies, micro-dosing, etc
Scared Knowledge: Psychedelics and Religious Experiences by William Richards related TED talk
by Roland Griffiths and this segment from TV's 60-Minutes in 2019
Beyond the Narrow Life: a Guide for Psychedelic Intgration and Existential Exploration by Kile M Ortigo
How to Change Your Mind: What the New Science of Psychedelics Teaches Us about Consciousness, Dying, Addiction, Depression and Transcendence
by Michael Pollan
- Fresh Air Interview - May 2018 -
Interview with Joe Rogan
-
Interview with Tim Ferris
The Immortality Key: The Secret History of the Religion with No Name by Brian C Muraresku - check out this YouTube interview
The Psychedelic Explorer's Guide: Safe, Therapeutic and Sacred Journeys by James Fadiman
Manual for Psychedelic Guides offered freely by TripSetters
MDMA use by older folks - an engaging interview with Charley Wininger - begin watching at the 1-hour mark - Check out his book
Zig Zag Zen: Buddhism and Psychedelics by Allen Badiner
Altered States: Buddhism and Psychedelic Spirituality in America by Douglas Osto
Psychedelics' Buddhist Revival - A Tricycle magazine article
Psychedelic Information Theory: Shamanism in the Age of Reason by James L Kent
Psilocybin-assisted Mindfulness Training Modulates Self-consciousness and Brain Default Mode Network Connectivity with Lasting Effects - article in NeuroImage
Cleansing the Doors of Perception: The Religious Significance of Entheogenic Plants and Chemicals by Huston Smith
Pihkal: A Chemical Love Story by Alexander Shulgin and Ann Shulgin
- a YouTube Video of these authors
The Ketamine Papers: Science, Therapy and Transformation edited by Phil Wolfson, MD & Glenn Harrtelius, PhD
DMT the Spirit Molecule: A Doctor's Revolutionary Research into the Biology of Near-Death and Mystical Experiences by Rick Strassman
The Psychedelic Mushroom Bible: The Definitive Guide to Growing and Using Magic Mushrooms by K. Mandrake
After the Ceremony Ends: A Companion Guide to Help You Integrate Visionary Plant Medicine Experiences by Katherine E. Coder
Journeling Your Way Through Integration a brief article by Kerry Moran
The Invisible Landscape: Mind Hullucinogens and the I Ching by Terrence McKenna & Dennis McKenna
MAPS - Multidisciplinary Association for Psychedelic Research
Ayahuasca.com
- lots of info on research, history, experiences...
Cannabis being used in Psychedelic Therapy - Medicinal Mindfulness
Psychedelic Support Website - lots of useful information
Down the Rabbit Hole - a Psychedelic Reading List
Psychedelics Today - online courses and other resources
MAPS YouTube Channel
- a collection of videos on research and healing applications of psychedelics
How to Use Psychedelics.org -
guidance on use and preparation
of a variety of psychedelics
Psychedelic Training - support for preparation, safe experience, integration, etc
Psychonautwiki.org - lots of useful information
Research on CBD and medical problems including Cancers
Podcast of John Shealy's May 11, 2019 interview with Zach Poitra of
La Familia Ayahuasca
on the benefits of integration before and after a psychedelic experience
Stories from the Psychedelic Healing Path
---
Integral, Somatic & Mindfulness-Based Psychotherapy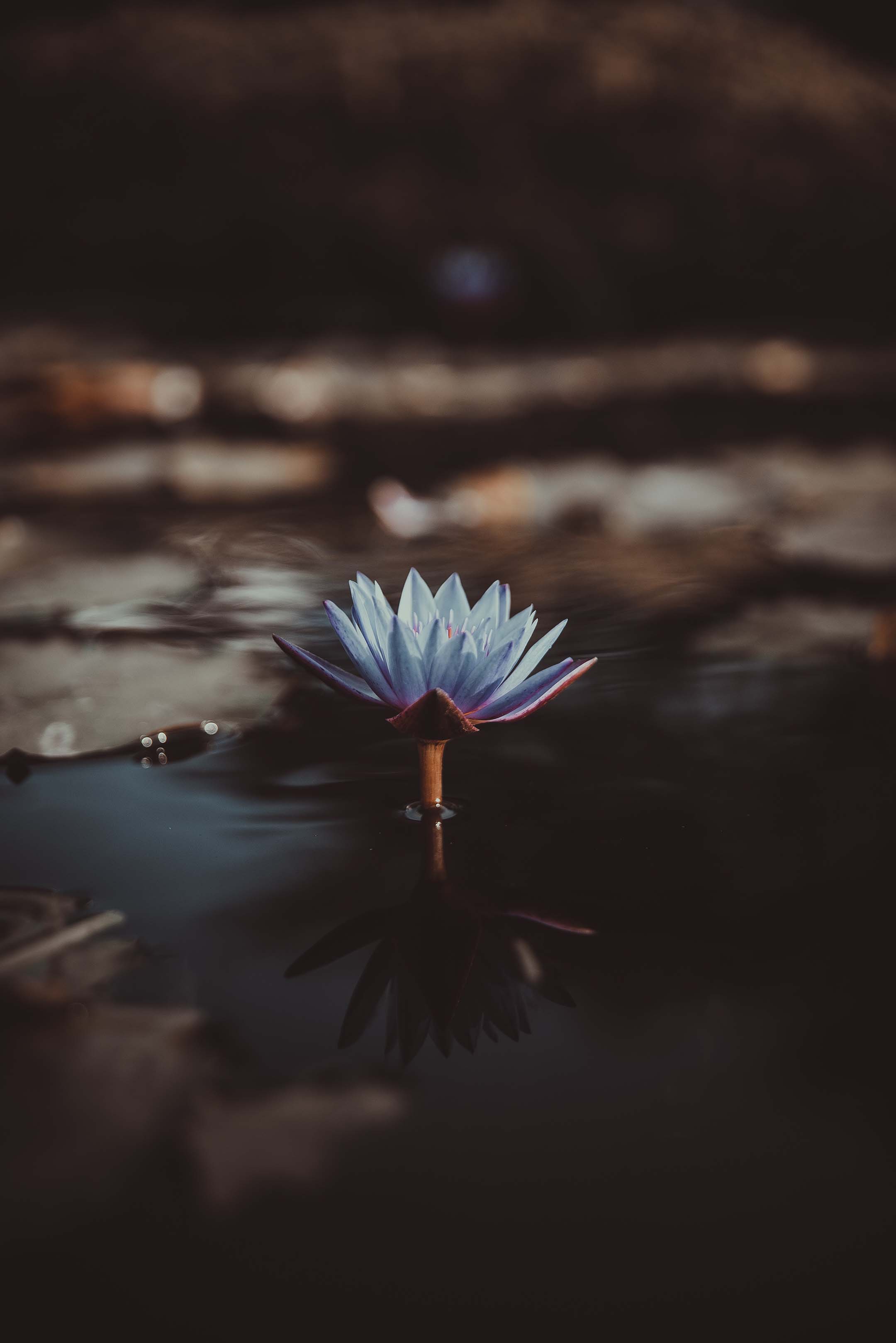 This first section lists some helpful resources for exploring Integral Theory and using it to support healing and transformation into your True Nature. Those in the first sub-section are by Ken Wilber, its developer. The ones in the second sub-section are by other authors.
An Introduction to Integral Theory
(pdf 46 pages)
Return to the Heart of Christ Consciousness (pdf 55 pages)
States of Consciousness - a 1-hour presentation on Integral Christianity
The Religion of Tomorrow: A Vision for the Future of the Great Traditions
(2017 - with updated material on Integral Theory - a good book to start digging deeper into Integral)
Here's a 90-minute interview on this topic.
No Boundary: Eastern and Western Approaches to Personal Growth
(most of this book on pdf)
Integral Spirituality: A Startling New Role for Religion in the Modern and Postmodern World - (read a recent article about this book)
An article on States and Stages of Consciousness
(pdf 52 pages)
Integral Psychology: Consciousness, Spirit, Psychology, Therapy
Integral Life Practice: A
21st-Century Blueprint for Physical Health, Emotional Balance, Mental Clarity, and Spiritual Awakening
Integral Meditation: Mindfulness as a Path to Grow Up, Wake Up, and Show Up in Your Life
A Guide to Integral Psychotherapy: Complexity, Integration and Spirituality in Practice by Mark D. Forman
Integral Psychotherapy:
Inside Out/Outside In by R. Elliott Ingersoll and David M. Zeitler
Transformation of Consciousness: Conventional and Contemplative Perspectives on Development with Jack Engler & Daniel P. Brown -
Powerful Interview with Daniel P. Brown
and watch the Introductory Video on this page
Integral Mindfulness: from Clueless to Dailed-In by Keith Witt (a great first read on applying Integral to daily life)
Daily Evolver engaging audio and video interviews on Intergal Theory
Earth is Eden: An Integral Exploration of the Trans-Himalayan Teachings by Jon Darrell-Rew and Dustin DiPerna - also by DiPerna: Streams of Wisdom & Evolution's Ally
Attachment Theory
What is Attachment Theory
- an excellent overview in Positive Psychology.com
This short BBC video provides an outline of Attachment Theory
Attachment Disturbances in Adults: Treatment for Comprehensive Repair by Daniel P. Brown, PhD and David S. Elliott, PhD (read a short review of this book - check out this re-parenting meditation)
Healing the Fragmented Selves of Trauma Survivors: Overcoming Internal Self-Alienation by Janina Fisher
The Primal Wound: Understanding the Adopted Child by Nancy Newton Verrier
Interview between Gabor Mate and Tim Ferris about early trauma history, addictions, psychedelics for healing...
Somatic Experiencing
Waking the Tiger: Healing Trauma by Peter Levine (watch a 25 min video by this author) -
An article about Somatic Experiencing
The Body Keeps Score: Brain, Mind and Body in Healing Trauma by Bessel van derKolk, MD
(watch a 90-min video by this author -
an excellent summary of current research on trauma and its resolution)
Trauma and the Body: A Sensorimotor Approach to Psychotherapy by Pat Ogden, Kekuni Minton and Clare Pain (read an article about this approach)
Body-Centered Psychotherapy: The Hakomi Method by Ron Kurtz
Polyvagal Theory
Social Engagement System: Polyvagal Theory - Article
and a
45-minute video with Stephen Porges
The Healing Power of the Vagas Nerve in Brain Disorders & Complex Chronic Illness by Courtney Snyder, MD
Accessing the Healing Power of the Vagus Nerve: Self-Help Exercises for Anxiety, Depression, Trauma and Autism by Stanley Rosenburg
We Feel Therefore We Learn (Interpersonal Neurobiology):
Dan Siegel 30 minute video
How Emotions are Made: The Secret Life of the Brain by Lisa Feldman Barrett
- check out this collection of her videos
Riding the Dragon:
The Synergistic Dance of Psychotherapy and Meditation
by John S. Shealy, PhD
Mindfulness and Psychotherapy edited by Germer, Siegal and Fulton
The Effects of Mindfulness on Psychological Health:
A review of emperical studies by Keng, S. L., Smoski, M. J., & Robins, C. J. (2011)
What are the Benefits of Mindfulness? A Practice Review of Psychotherapy-Related Research by Daphne Davis & Jeffrey Hayes (2011)
The Mindful Way through Depression: Freeing Yourself from Chronic Depression by Mark Williams, John Teasdale, Zindel Segal and Jon Kabat-Zinn. Watch an 18-minute TED Video on this topic
Mindfulness-Based Cognitive Therapy for Depression by Segal, Williams, Teasdale
Acceptance and Mindfulness-Based Approaches to Anxiety Edited by Susan M. Orsillo and Lizabeth Roemer
Meditation and Pain Management: An interview with Jon Kabat-Zinn
Grace in Dying: How We Are Transformed Spiritually as We Die by Kathleen D. Singh (# of excellent articles by the author on her site)
The Art of Pressence: An Exploration of Mindfulness and Aging by Francie Bedinger.
Grief and the Mindfulness Approach: Death, Dying and Bereavement by Malcolm Huxter
Mindfulness-Based Approaches to Eating Disorders by Joan Kristeller, Ruth Baer and Ruth Quillian-Wolever
Mindfulness Training as a Clinical Intervention: A Conceptual and Emperical Review (2003) by Ruth Baer
Mindfulness-Based Interventions for Physical Conditions: A Narrative Review Evaluating Levels of Evidence by Carlson, L. E. (2012)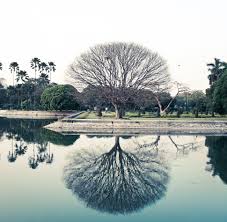 Acceptance and Commitment Therapy:
An Experiential Approach to Behavior Change by Hayes, Strosahl & Wils
Cognitive-Behavioral Treatment of Borderline Personality Disorder by Marsha Linehan ( pdf article) about this treatment program
Mindfulness and Acceptance-Based Interventions: Conceptualization, Application and Emperical Support Edited by Ruth Baer, PhD
Current Contributions of Psychological Research to General Health: The Case of Mindfulness Training by Bruno Cayoun
Finding Happiness:
Cajole Your Brain to Lean to the Left by Daniel Goleman
Mind and Life Institute research into the impact of meditation on brain function, neuroplasticity, etc by Dr. Richard Davidson's group
Meditation Helps Arthritis Patients a report by Alex Dominquez
Just Say OM - A July 2003 article in Time Magazine
Research on Inmates of Tihar Jail, Delhi, India (Vipassana Courses)
A General Theory of Love by Thomas Lewis, MD, Fari Amini, MD, Richard Lannon, MD
Radical Acceptance: Embracing Your Life with the Heart of a Buddha by Tara Brach, PhD
When Things Fall Apart: Heart Advice for Difficult Times by Pema Chodron
Places That Scare You: A Guide to Fearlessness in Difficult Times by Pema Chodron
Yoga and Psychotherapy: The Evolution of Consciousness by Swami Rama, Rudolph Ballentine and Swami Ajas
---
John's recent Great Reads & Videos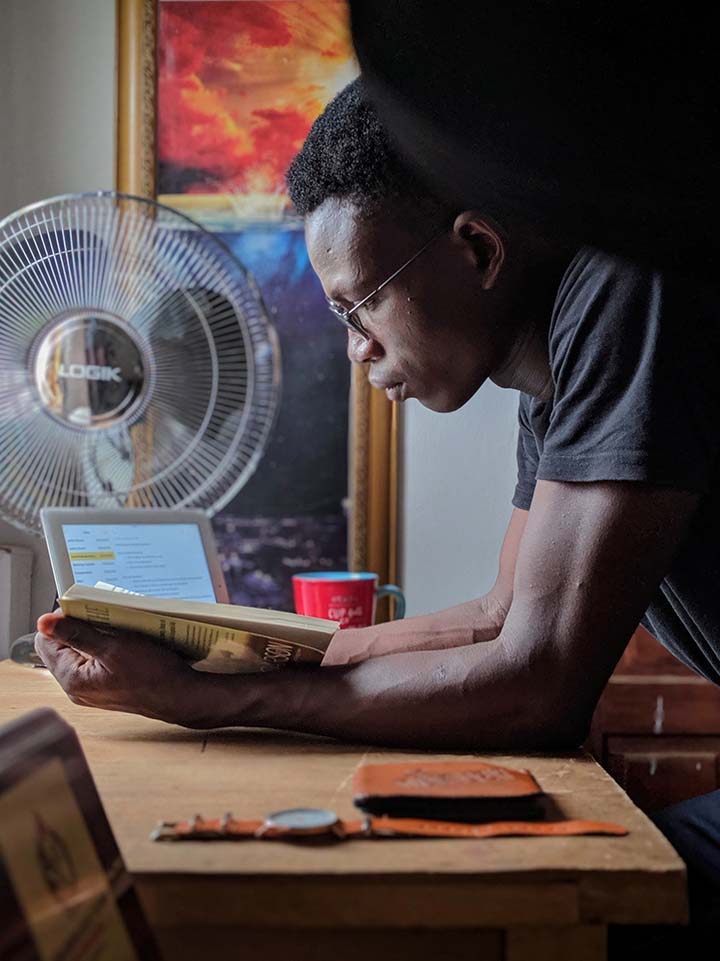 The Well Gardened Mind: the Restorative Power of Nature by Sue Stuart-Smith
Sitting Pretty: The View from my Ordinary Resilient Disabled Body by Rebekah Taussig
The Untethered Soul: the Journey Beyond Yourself by Michael A. Singer - check out this 75-minute interview
The WEIRDest People in the World: How the West Became Psychologically Peculiar and Particularly Prosperous by Joseph Henrich
- 50-minute Presentation
The Immortality Key: The Secret History of the Religion with No Name by Brian C Muraresku - check out this YouTube interview and this 14-min presentation
Breath: The New Science of a Lost Art by James Nestor -
a short presentation
and this 2-hour conversation
Videos - Change Your Brain: Neuroscientist Dr. Andrew Huberman - presentation on Sleep
A Terrible Thing to Waste: Environmental Racism and its Assault on the American Mind by Harriet A Washington - a short You Tube interview
Reflections on a Mountain Lake: Teachings on Practical Buddhism by Ani Tenzin Palmo (watch this 90-minute talk)
The New Jim Crow: Mass Incarceration in the Age of Colorblindness by Michelle Alexander - watch a presentation by this author
and an interview with Bill Moyers
Good Chemistry: The Science of Connection, from Soul to Psychedelics by Julie Holland, MD
The Social Dilemma - a Netflix movie about the power of social media to shape our world in destructive ways
Infinite Potential: The Life and Ideas of David Bohm
13th - a movie from Netflix
on how our history of racial inequality leads to high rates of incarceration
White Fragility: Why It's So Hard for White People to Talk About Racism by Robin Diangelo
Pandemics: History and Prevention a 60-minute presentation by Michael Greger (from 2008 - an explanation of a potential source of Covid 19)
The Coddling of the American Mind: How Good Intentions and Bad Ideas are Setting up a Generation for Failure by Greg Lukianoff and Jonathan Haidt -
a 90-min interview with these authors and Jordan Peterson - a list of other articles and interviews
The Righteous Mind: Why Good People are Divided by Politics and Religion by Jonathan Haidt - 20 min TED talk - 90-min lecture
The Hacking of the American Mind with Robert Lustig also this presentation about sugar - Sugar, the Bitter Truth - a longer version of this talk
How Emotions are Made: The Secret Life of the Brain by Lisa Feldman Barrett
- check out this collection of her videos
Scared Knowledge: Psychedelics and Religious Experiences by William Richards
How to Change Your Mind: What the New Science of Psychedelics Teaches Us about Consciousness, Dying, Addiction, Depression and Transcendence by Michael Pollan
Learning to Die in the Anthropocene: Reflections on the End of Civilization by Roy Scranton
Cleansing the Doors of Perception: The Religious Significance of Entheogenic Plants and Chemicals by Huston Smith
The Gospel of Thomas: Wisdom of the Twin by Lynn Bauman
The Spell of the Sensuous: Perception and Language in a More-than-Human World by David Abram
Becoming Animal: An Earthly Cosmology by David Abram
Wisdom Jesus: Transforming Heart and Mind, a New Perspective on Christ and His Teachings by Cynthia Bourgeault
The Religion of Tomorrow: A
Vision for the Future of the Great Traditions by Ken Wilber
Great Doubt: Practicing Zen in the World
by Boshan, translated by Jeff Shore
The Book of Floating: Exploring the Private Sea
by Michael Hutchison
Journeys into Emptiness: Dogen, Merton, Jung and the Quest for Transformation by Robert Jingen Gunn
The Hidden Life of Trees: What They Feel, How They Communicate by Peter Wohlleben
The World I Live In & Optimism: A Collection of Essays by Helen Keller
An excellent TED talk by Paul Stamets on how fungi can save the world
Powerful Presentation by Daniel P. Brown and an amazing Guided Meditation by him
The Master and His Emissary - an interview with Iain NcGilchrist with Jordan Peterson
Racism, Social Justice, Inequality & International Aid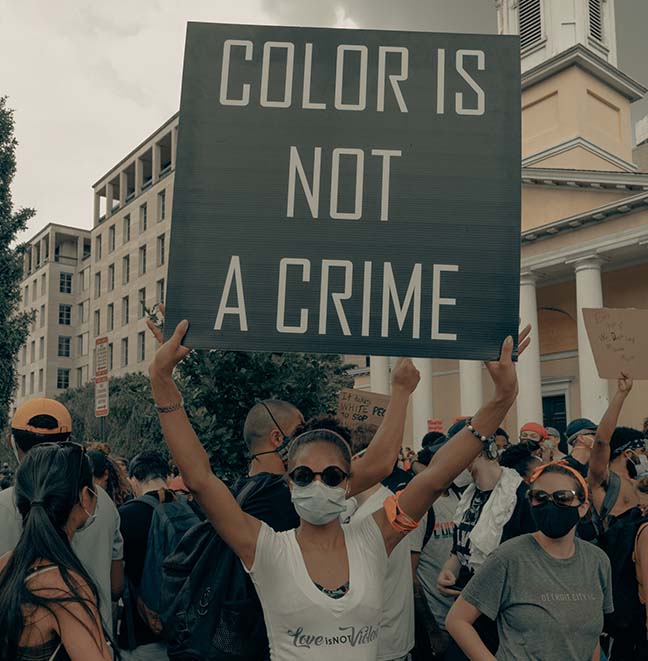 A Terrible Thing to Waste: Environmental Racism and its Assault on the American Mind by Harriet A Washington - a short You Tube interview
The New Jim Crow: Mass Incarceration in the Age of Colorblindness by Michelle Alexander - watch a presentation by this author
and an interview with Bill Moyers
White Fragility: Why It's So Hard for White People to Talk About Racism by Robin Diangelo
- watch this video presentation by this author
White Rage: The Unspoken Truth of Our Racial Divide by Carol Anderson
- watch this video presentation by this author
Mindful of Race: Transforming Racism from the Inside Out by Ruth King
- watch this video presentation by this author
Inequality in America - a 60-minute PPS video with Bill Moyers, Bryan Stevenson & Michelle Alexander
13th - a movie from Netflix on how our history of racial inequality leads to high rates of incarceration
Black Panthers: Vanguard of the Revolution - a PBS 2-hour documentary
Slavery by Another Name
- a powerful PBS video
Eyes on the Prize - PBS 14 part video series about race in America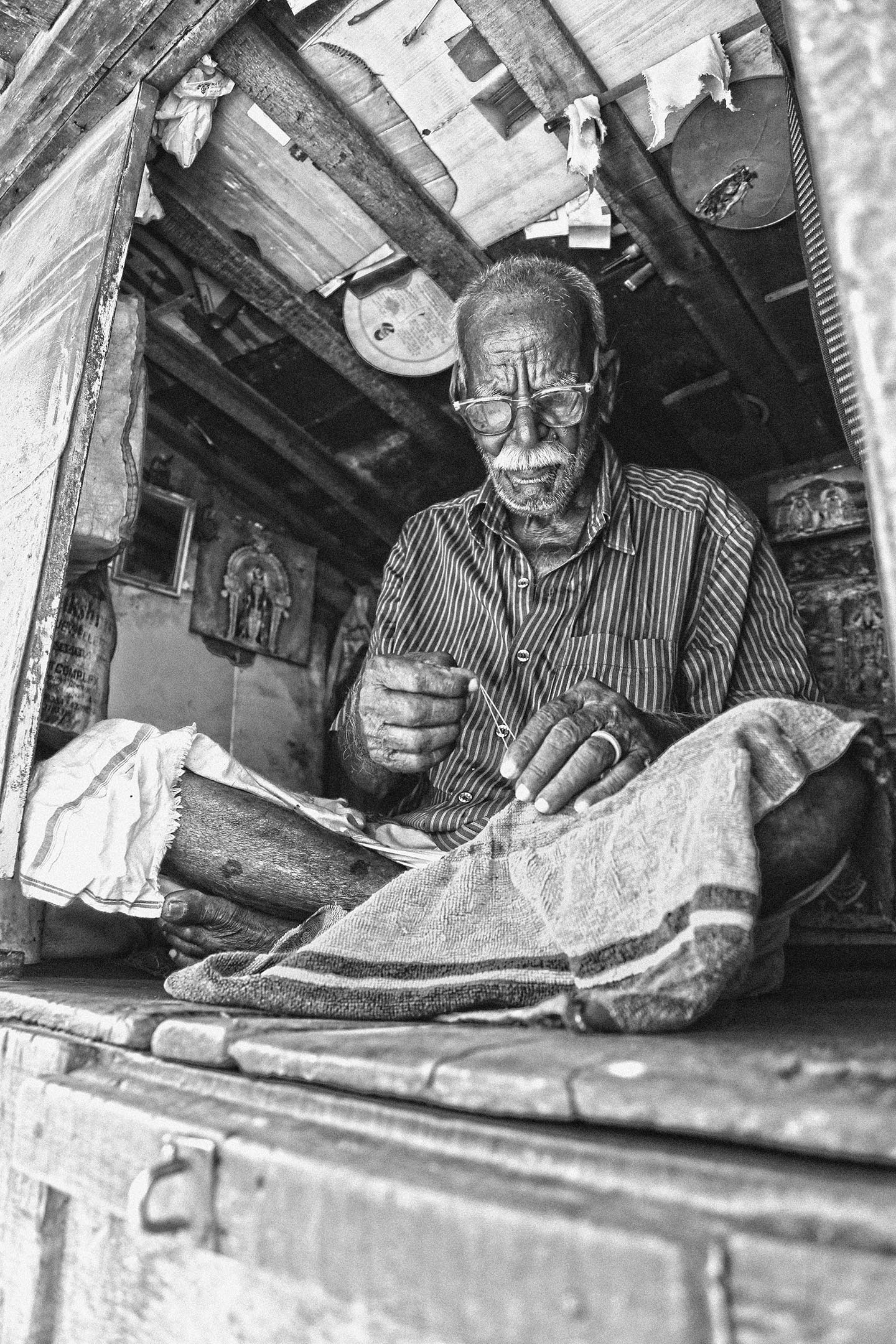 Mountains Beyond Mountains: Healing the World, The Quest of Dr. Paul Farmer by Tracy Kidder
Three Cups of Tea: One Man's Mission to Promote Peace . . . One School at a Time by Greg Mortenson
The Road to Hell: The Ravaging Effects of Foreign Aid and International Charity by Michael Maren
The Bottom Billion: Why the Poorest Countries Are Failing and What Can Be Done About It by Paul Collier
Pathologies of Power: Health, Human Rights and the New War on the Poor by Paul Farmer
A Problem From Hell: America and the Age of Genocide by Samantha Power
Whatever It Takes: Geoffrey Canada's Quest to change Harlem and America by Paul Tough
Giving: How Each of Us Can Change the World by Bill Clinton
Africa: a Biography of the Continent by John Reader
Long Walk to Freedom: The Autobiography of Nelson Mandela
A Long Way Gone:
Memoirs of a Boy Soldier by Ishmael Beah
Histories of the Hanged: The Dirty War in Kenya and the End of Empire by David Anderson
Country of My Skull: Guilt, Sorrow and the Limits of Forgiveness in the New South Africa by Antjie Kro
Plugged In -
a documentary about the negitive impacts of Social Media
Love Sense: the Revolutionary New Science of Romantic Relationships by Dr. Sue Johnson
Attachment and the Dance of Sex: Integrating Couple and Sex Therapy, an article by Dr. Sue Johnson
The Seven Principles for Making Marriage Work:
A Practical Guide from the Country's Foremost Relationship Expert by John Gottman, PhD
Dancing with Fire: A Mindful Way to Loving Relationships by John Amodeo, PhD
Passionate Marriage: Keeping Love & Intimacy Alive in Committed Relationships
(book and CD workshop) by David Schnarch, PhD Read an interview and/or an article
Insight Dialogue: The Interpersonal Path to Freedom
by
Gregory Kramer
Waking Up Together: Intimate Partnership on the Spiritual Path by Ellen and Charles Shinkai Birx
Attachment Theory - Can be very helpful for couples struggling with on-going misunderstanding and conflict:
- 11 min Video - Still Face w Child and Adults
- Videos on Sue Johnson's website
- Article about Attachment Theory by Mark Manson
Integral-Informed Addiction Recovery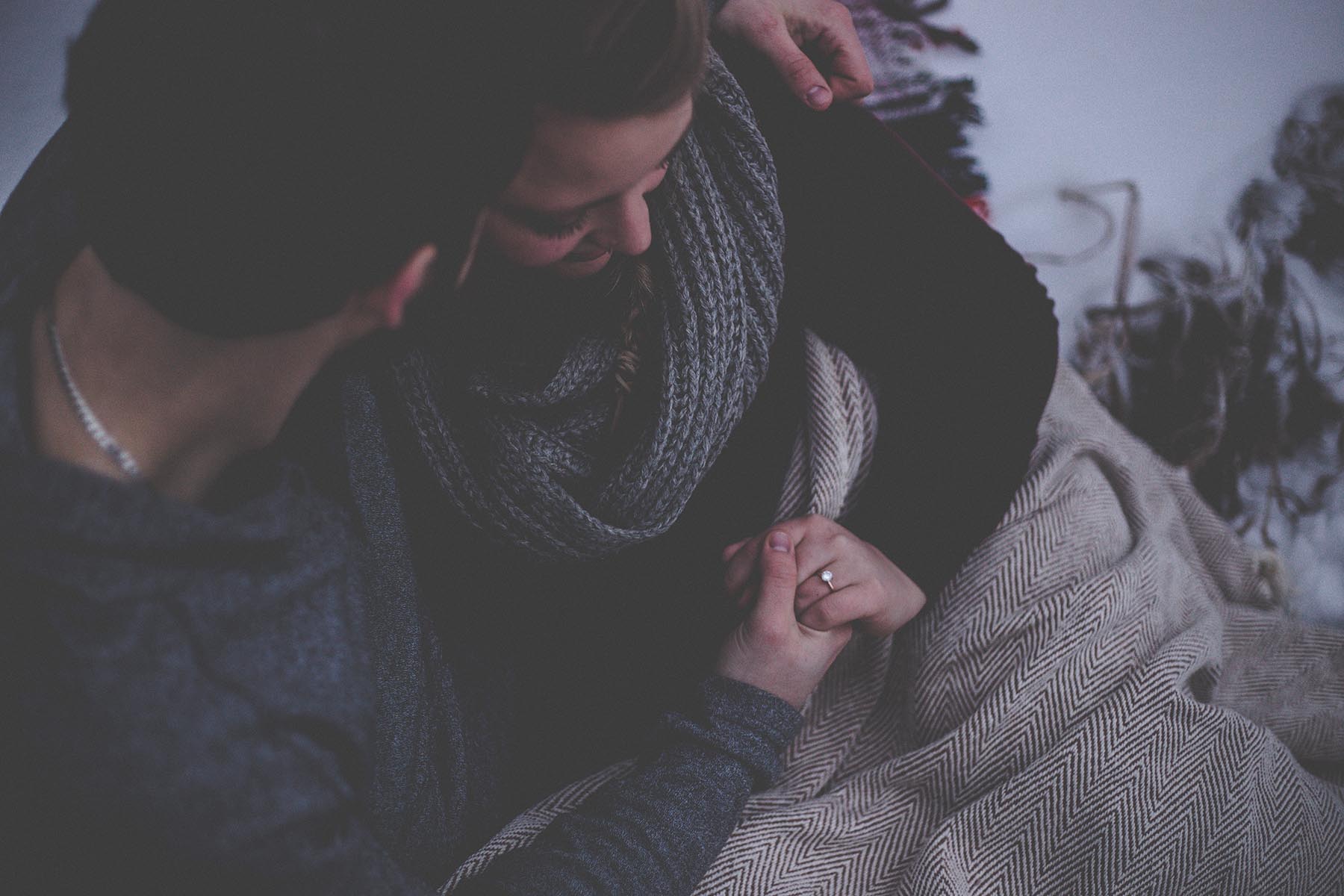 Integral Recovery: A Revolutionary Approach to the Treatment of Alcoholism and Addiction by John Dupuy
Float Tanks as a Part of Recovery
Research on Psilocybin for Alcohol Addiction
Psychedelics in the Treatment of Alcohol Addiction
Google's Support Page "Recover Together"
Refuge Recovery: A Buddhist Path to Recovering from Addiction by Noah Levine
In Louisville, you'll find a group similar to Refuge Recovery - drop them an email for info
One Mind Dharma - a great collection of free supportive resources
One Breath at a Time: Buddhism and the Twelve Steps by Kevin Griffin
SMART Recovery is another option you might want to check out
Yoga - a Powerful Resource for Addiction Recovery
A Guide to Recovery Options in Louisville Kentucky
Mindfulness Based Stress Reduction
Video:
Bill Moyers & Jon Kabat-Zinn 90 minute PBS Special
"Healing and the Mind."
Full Catastrophe Living: Using the Wisdom of Your Body and Mind to Face Stress, Pain and Illness by Jon Kabat-Zinn
Heal Thy Self: Lessons on Mindfulness in Medicine by Saki Santorelli
Mindfulness and Mastery in the Workplace: 21 Ways to Reduce Stress During the Workday by Saki F. Santorelli
Finding a Joyful Life in the Heart of Pain: A Meditative Approach to Living with Physical, Emotional and Spiritual Pain by Darlene Cohen
Coming to Our Senses: Healing Ourselves and the World Through Mindfulness by Jon Kabat-Zinn
The Wisdom of Listening edited by Mark Bradly
Free On-Line MBSR Home-Study program (for those who are unable to tap into the power of a live MBSR group experience)
Mindful Movement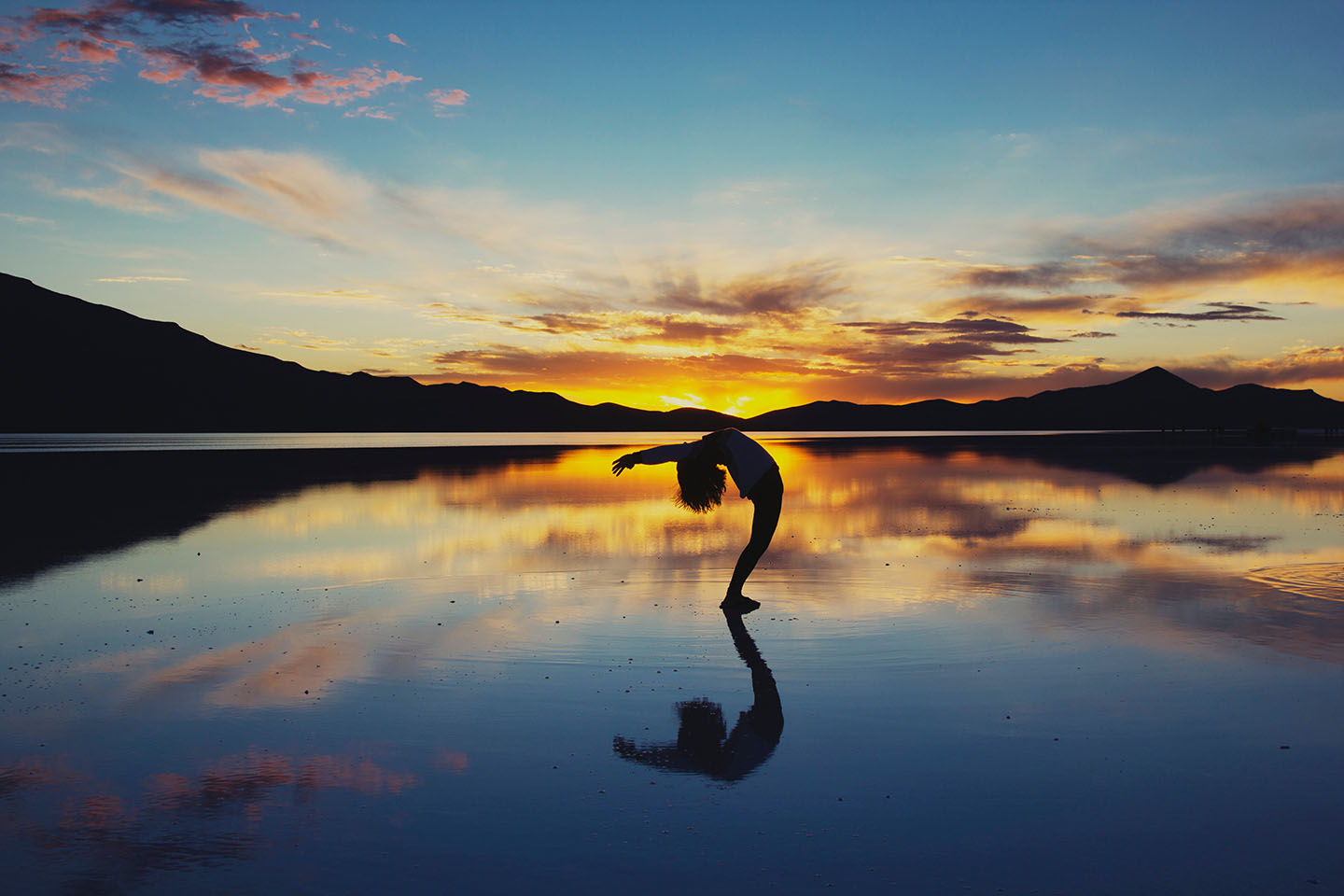 Aligned, Relaxed, Resilient: The Physical Foundations of Mindfulness by Will Johnson
Mindfulness Yoga:
The Awakened Union of Breath, Body and Mind by
Frank Jude Boccio
Waking: A Memoir of Trauma and Transcendence by Matthew Stanford
Deaf Yoga resources for the hearing impaired yogi.

The Sanity We Are Born With: A Buddhist Approach to Psychology by Chogyam Trungpa
A Comprehensive Manual of Abhidhamma translated by Bhikkhu Bodhi
Buddhist and Psychological Perspectives on Emotions and Well-Being by Paul Ekman, Richard J. Davidson, Matthieu Ricard and B. Alan Wallace
Buddhist Psychology: A Review of Theory and Practice by Padmal, Silva
Transformation of Consciousness: Conventional and Contemplative Perspectives on Development with Jack Engler & Daniel P. Brown - Powerful Interview with Daniel P. Brown
The Point of Existence: Transformations of Narcissism in Self-Realization and The Void: Inner Spaciousness and Ego Structure and other books by A. H. Almaas
Reflections on a Mountain Lake: Teachings on Practical Buddhism by Ani Tenzin Palmo (watch this 90-minute talk)
Feeding Your Demons: Ancient Wisdom for Resolving Inner Conflict by Tsultrim Allione
Zig Zag Zen: Buddhism and Psychedelics by Allen Badiner
Altered States: Buddhism and Psychedelic Spirituality in America by Douglas Osto
Psychedelics' Buddhist Revival - A Tricycle magazine article
Cleansing the Doors of Perception: The Religious Significance of Entheogenic Plants and Chemicals by Huston Smith
Psilocybin-assisted Mindfulness Training Modulates Self-consciousness and Brain Default Mode Network Connectivity with Lasting Effects - article in NeuroImage
---
Contemplative Psychology & Christian Mysticism
The Case for Contemplative Psychology
an article by Han F. de Wit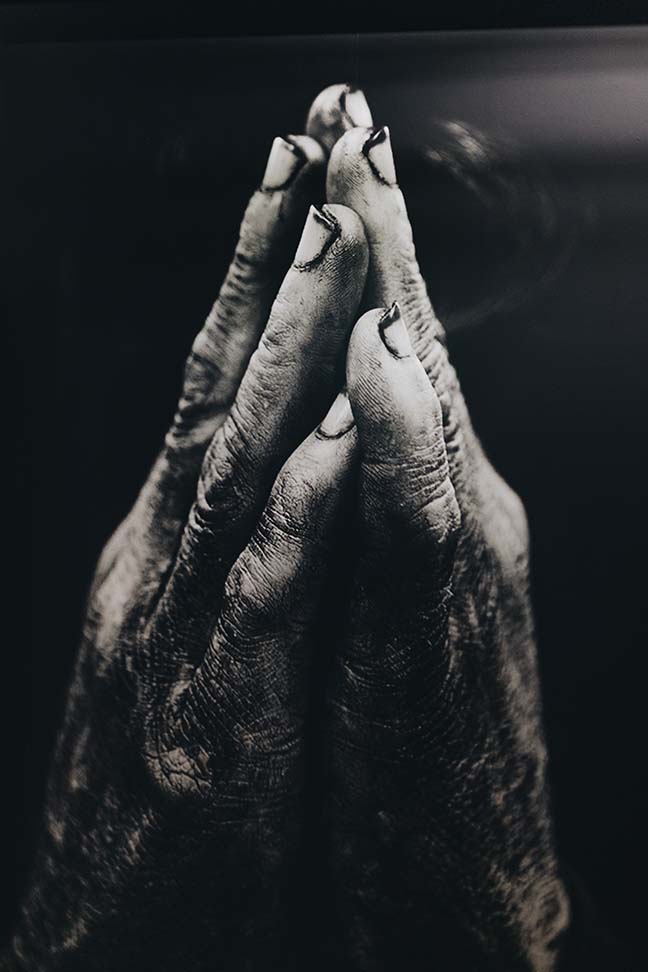 Into the Silent Land: a Guide to the Christian Practice of Contemplation by Martin Laird
The Hidden Gospel: Decoding the Spiritual Message of teh Aramaic Jesus by Neil Douglas-Klotz
Putting on the Mind of Christ: The Inner Work of Christian Spirituality by Jim Marion
Zen and the Birds of Appetite by Thomas Merton
The Wisdom of Jesus: Transforming Hearth and Mind - a New Perspective on Christ and His Message by Cynthia Bourgeault
The Gospel According to Jesus by Stephen Mitchell
See the works of Meister Eckhart (1260-c1328)—Nondual Christian Mystic Sage
The Kingdom Within: the Inner Meanings of Jesus' Sayings by John A. Sanford
Open Mind Open Heart: The Contemplative Dimention of the Gospel by Father Thomas Keating
The Cloud of Unknowing translation by Ira Progoff
Dreams: God's Forgotten Language by John A. Sanford
The Transparency of Things: Contemplating the Nature of Experience by Rupert Spira
Integral Christianity: The Spirits Call to Evolve by Paul R. Smith